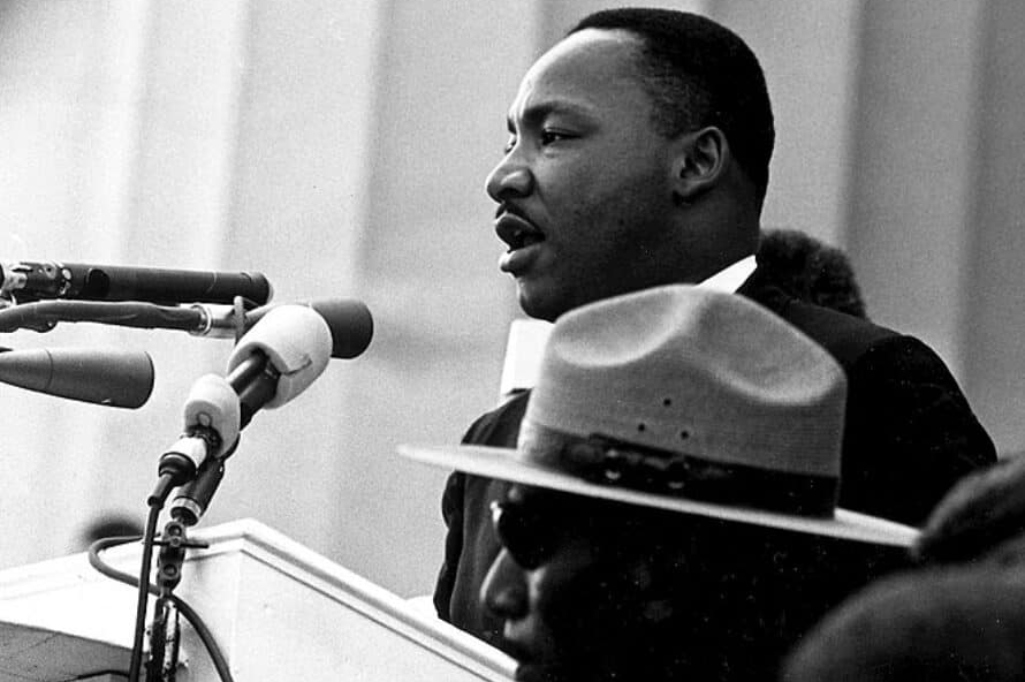 Editor's Note: Sunday, February 26, is Racial Reconciliation Sunday at the Southern Baptist Convention.
BIRMINGHAM, Ala. (BP) – From the isolation of a prison cell in Birmingham, Ala., to the open air of the Lincoln Memorial in Washington, DC, the year 1963 saw Martin Luther King Jr. deliver a prophetic critique, yet a hopeful vision. , for race relations in the United States of America.
Sixty years later, King's two works, the "Letter from Birmingham Jail" and the "I Have a Dream" speech, continue to resonate in his ethic of love and commitment to justice. Both works can continue to inspire and instruct Southern Baptists, according to Miles Mullin and Jon Nelson.
King began writing "Letter from Birmingham Jail" on April 16, 1963, two days after Easter and several days after his incarceration in Birmingham City Jail. His letter, written in a newspaper that was smuggled into his cell without a bed, responded directly to public criticism from white ministers in Birmingham who claimed that King and his colleagues should abide by current laws and patiently wait for changes occur.
In his response, King "drew from the Scriptures (particularly the prophets), the black intellectual tradition, the broader Western Christian tradition, and the American political tradition" to create "one of the greatest works of American political rhetoric of the 20th century," according to Mullin, newly elected vice president and chief of staff for the SBC's Commission on Ethics and Religious Liberty.
King appealed to a higher and transcendent law that, according to him, the white ministers had not followed. Like the Declaration of Independence, his letter also listed the many injustices black men and women had been subjected to.
King links this to the historic Christian belief, beginning with the apostles, that there is a higher moral law that transcends civic laws and an authority higher than governmental authority. At the same time, King believed in America's promise and represented a multitude of African-Americans who wanted America to deliver on the promises articulated in 'the magnificent words of the Constitution and the Declaration of Independence,'" Mullin said.
"The letter from the Birmingham jail is one of the most important letters ever written that most people have never read," said Jon Nelson, pastor of SOMA Community Church in Jefferson City, as well as past president of the Birmingham Baptist Convention. Missouri (MBC), and current chair of the MBC's Racial Reconciliation Task Force.
Reflecting on King, Nelson spoke of the need to combine biblical justice and doctrinal fidelity like the two wings of an airplane.
"For the plane to fly, you need both wings. You would never get on a plane after hearing the pilot say, 'We only have one wing, but I think we'll be good to get to Atlanta today,'" Nelson said.
"We need both wings to fly right and have a solid and complete vision of the Gospel, here in the United States and around the world."
Just months after penning the "Letter from Birmingham Jail" on August 28, 1963, King stood on the steps of the Lincoln Memorial and articulated a vision of inter-racial brotherhood.
King's "I Have a Dream" speech led his listeners to consider the mountaintop over the valley and choose love over violence.
According to Mullin, "Love and a firm belief in the dignity of all people, even opponents, typify King's rhetoric and approach."
Mullin believes Baptists can still learn from King's resolve to love those with whom he disagreed.
"As we seek to transform our culture for the common good," Mullin said, "it behooves us as Baptists to remember that as we advocate for what is good, right, and just, in accordance with biblical principles, we must then do a way that embodies the love of Christ for all people, even those who oppose those efforts. In doing so, we must also point out to them the hope we have in Jesus Christ and the need to be born again."
Nelson shared a similar thought.
"We have to learn to listen to those who disagree with us without considering them the enemy. Unfortunately, what has happened is that we have been discipled by the media, we have been discipled by our political parties, more than we have discipled them," Nelson said.
"My plea is to my brothers and sisters in Christ to sit at the table and just listen."