The United States Geological Survey reported a magnitude 6.8 earthquake in the Guayas coastal region of the country. It was centered about 80 kilometers (50 miles) south of Guayaquil, the second largest city in Ecuador.
Videos shared on social media show people gathering on the streets of Guayaquil and nearby communities.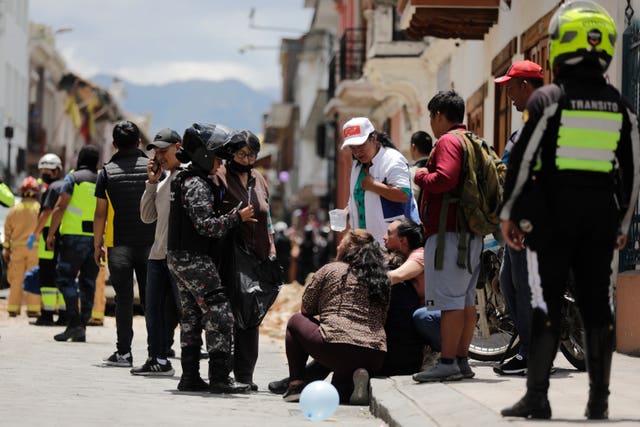 The South American country's emergency response agency, the Risk Management Secretariat, reported that one person died in the Andean community of Cuenca. The victim was a passenger in a vehicle trapped under the rubble of a house.
President Guillermo Lasso tweeted a message asking residents to remain calm.
In the coastal state of El Oro, three people died and several were trapped under rubble. In the Machala community, a two-story house collapsed before people could evacuate and the walls of a building cracked, trapping an unknown number of people.
The agency said firefighters worked to rescue people while the National Police assessed the damage, their work hampered by downed lines that disrupted power and telephone service.
People reported objects falling inside their homes in Guayaquil, part of an urban area of ​​more than 3 million people about 270 kilometers (170 miles) southwest of the capital Quito.
A report from Ecuador's Adverse Events Monitoring Directorate ruled out a tsunami threat.
A pier in the city of Machala sank. The quake was also felt in northern Peru.
A video posted online showed three TV show hosts being thrown from their studio desk as the set trembled. They initially tried to shake it off as a minor earthquake, but soon fled the chamber.
One host indicated that the show would have a commercial break, while another repeated, "My God, my God."