William is a patron of the Welsh Rugby Union, while his wife Kate is a patron of the Rugby Football Union, having taken over from the Duke of Sussex last year.
Before the highly anticipated match, the pair met injured players supported by the Welsh Rugby Charitable Trust, of which William is also a patron.
They officially opened the Sir Tasker Watkins Suite, a new space in the stadium for use by injured players and their families prior to matches.
William wore a red tie in support of Wales, while his wife Kate wore a red and white dogtooth coat by Catherine Walker, described by her husband as "diplomatic".
He told the front desk, "I'm looking forward to it today. We need a little push after last week, don't we?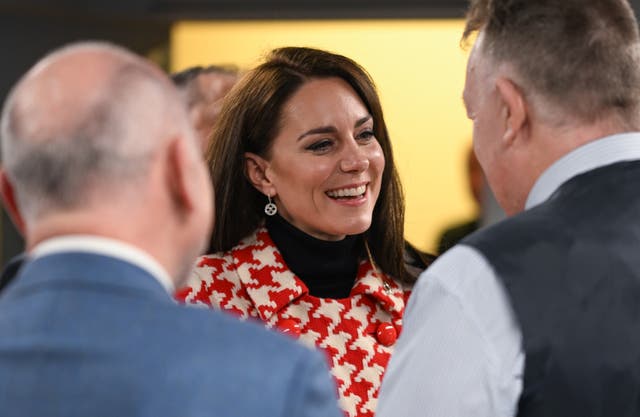 "It's going to be a very tense ride home. If we win today, my wife won't talk to me. It will be a tense night."
Kate laughed when asked about her support for England during the match.
She said: "The atmosphere is always second to none, so I'm looking forward to it."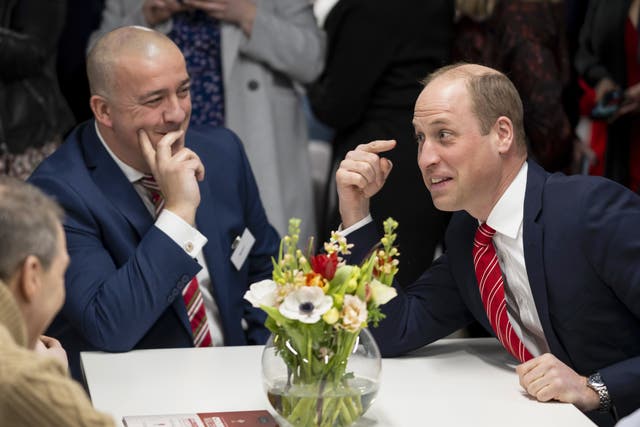 The couple discussed their children George, nine, Charlotte, seven, and Louis, four, during their visit.
Kate was told that William had not yet become a father when she met some of the injured players.
She asked how he was doing and laughed when told that William had fewer lines around his eyes compared to now.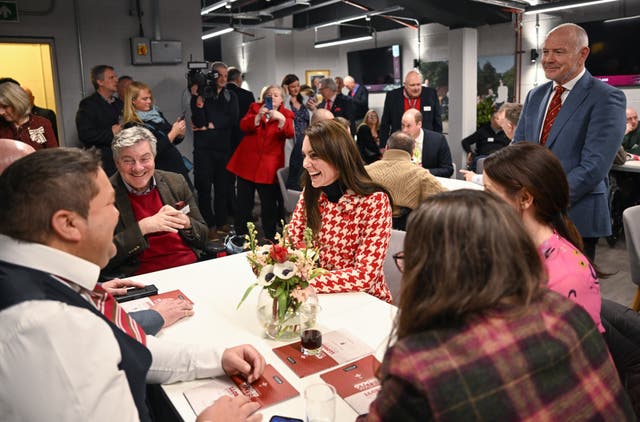 The pair recounted how George is now learning to tackle instead of playing non-contact tag rugby.
"They're trying to teach him the rules," Kate said.
"They are moved by their confidence. Because he is tall, he has the physique.
"But then comes Louis. Charlotte also does rugby."
Rhian Roberts, 37, is one of 33 people supported by the trust.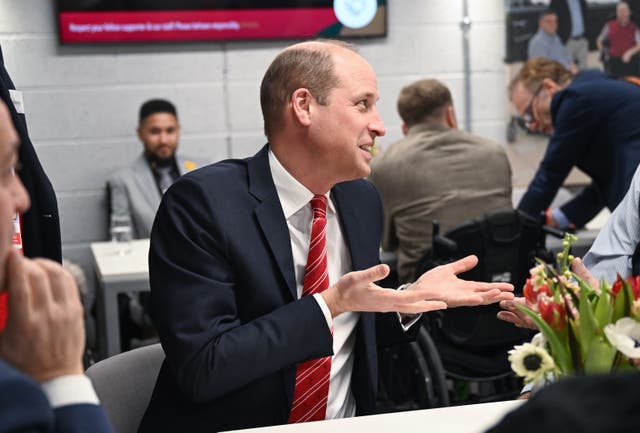 She said: "Charlotte has also started. George has just moved from playing tag rugby to contact rugby.
"It was an honor to see you today. You see them on TV and it pinches you that they are sitting next to you".
Gareth Moyle, 68, held Kate's hand after asking William for an introduction.
"I've met William four times," Moyle said.
"He wanted to meet his young lady and he figured it out when I told him."
The match, one of rugby's fiercest rivalries, was in danger of being canceled following a threatened strike by Welsh players over a dispute over contracts and a restriction on moving abroad.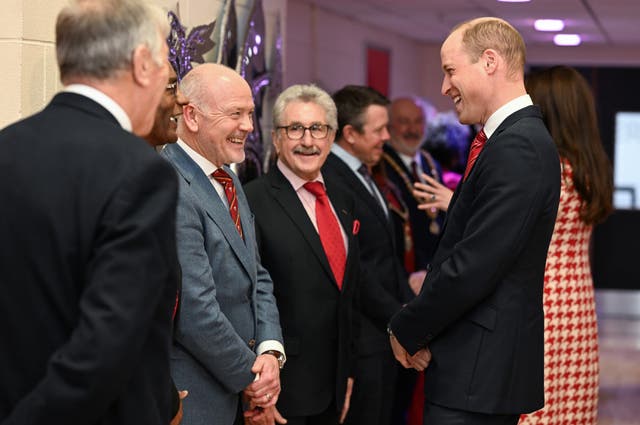 A deal was reached on Wednesday night, saving the Wales party from losing an estimated £9m generated by a huge international hit at home against England.
On the official match programme, WRU Chairman Gerald Davies described the "solemn moment" faced by those at the game.
"It has been a heartbreaking time, relentless in your comments and judgments," he wrote.
"We're sorry it's come to this."
The match was the second and final home game for the Welsh men's team of the 2023 Guinness Six Nations.
Before the national anthems were played, there was silence to mark the first anniversary of the war in Ukraine.
A message on stadium screens read: "Six Nations Rugby, its unions, federations and the entire rugby family continue to support Ukraine and strongly condemn the aggressive invasion of their country."