And he has invited Chinese President Xi Jinping, a longtime Russian ally, to visit.
Zelensky said that if the eastern city of Bakhmut fell to Russian forces after a protracted battle, President Vladimir Putin "would sell this victory to the West, to his society, to China, to Iran."
"If he feels any blood, he smells like we're weak, he'll push, push, push," he told the Associated Press.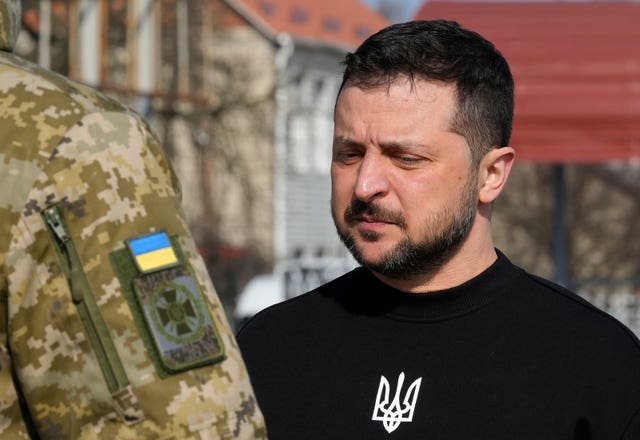 Zelensky warned that a loss anywhere at this stage in the war could jeopardize Ukraine's hard-fought momentum.
"We cannot lose steps because war is a cake, pieces of victories. Small victories, small steps," she said.
"Our society will feel tired. Our society will push me to engage with them."
Some in the United States, including former president and 2024 candidate Donald Trump, have questioned whether Washington should continue to provide Ukraine with billions of dollars in military aid, and Zelensky worries that the war could be affected by changing political forces in Washington.
"The United States really understands that if they stop helping us, we won't win," he said.
He extended an invitation to Ukraine to Mr. Xi.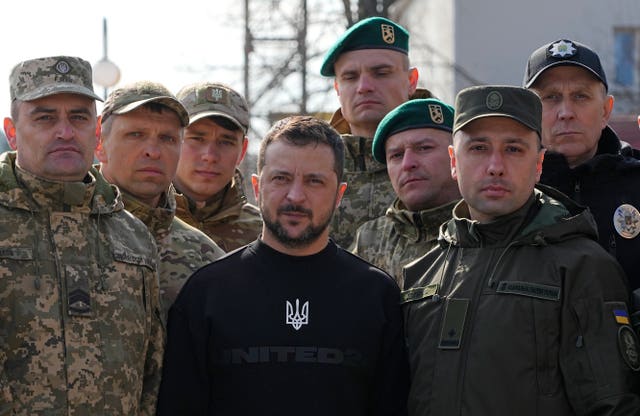 "We are ready to see it here," he said. "I want to talk to him. I had contact with him before the full-scale war. But during this whole year, more than a year, I didn't have any".
China, economically and politically aligned with Russia for many decades, has provided Putin diplomatic cover by establishing an official position of neutrality in the war.
Xi visited Putin in Russia last week, raising the possibility that Beijing might be ready to provide Moscow with weapons and ammunition, but the trip ended without any such announcement.
While Zelensky acknowledged that the war "has changed us," he said it has strengthened his society.
"It could have gone one way, to divide the country, or another way, to unite us," he said. "I am grateful to everyone, every partner, our people, thank God, everyone, that we found this way at this critical time for the nation.
"Finding this path was what saved our nation, and we saved our land. We are together."