Tom Benn has been announced as the winner of the Sunday Times Charlotte Aitken Young Writer Award for Oxblood.
The screenwriter-author, who explores the lives of a great-grandmother, grandmother and teenage mother living together in a council house in the 1980s amid a legacy of male violence in his novel, has been named a winner of Skylight Peckham in London. on Tuesday.
Past winners of the prize, which comes with a £10,000 prize, include Normal People author Sally Rooney, Surge poet Jay Bernard and White Teeth novelist Zadie Smith.
The Sunday Times literary editor and judge Johanna Thomas-Corr said Benn is "one of the publications best kept secrets" and that "her story about the struggles of three generations of women in a Manchester criminal clan has been featured with such care and specificity that it feels completely original."
She added: "The result is a rich, dark and atmospheric family saga that contains so much buried love, anger, pain, sexual jealousy and bitter disappointment.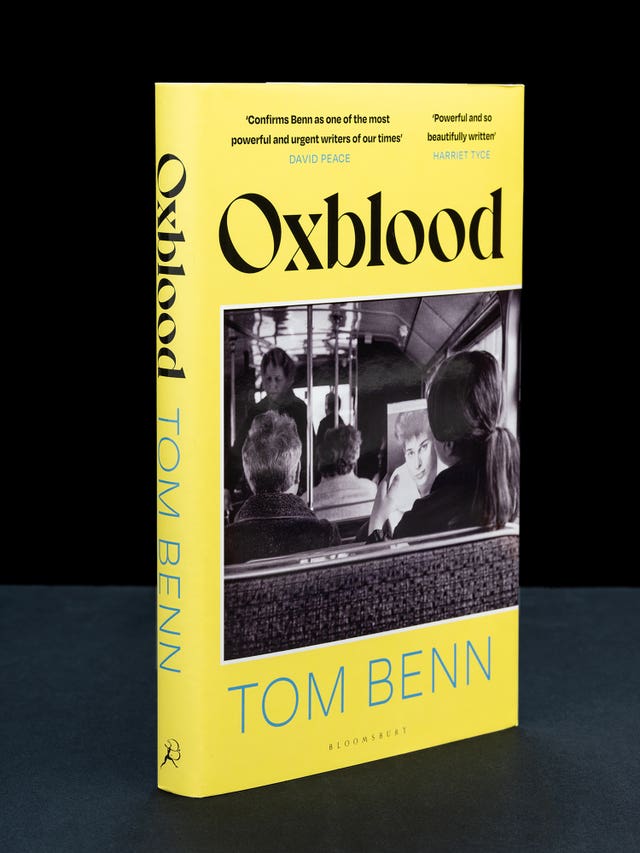 "In fact, it's one of the best contemporary novels about disappointment I've ever read. Yet somehow, I came away euphoric."
Born in Stockport in 1987, Benn had his first novel, 2012's The Doll Princess, shortlisted for the Dylan Thomas Award and the Portico Award.
His first film, 2017's Real Gods Require Blood, was nominated for Best Short Film at the BFI London Film Festival.
Benn now lives in Norwich, where he teaches crime fiction at the University of East Anglia.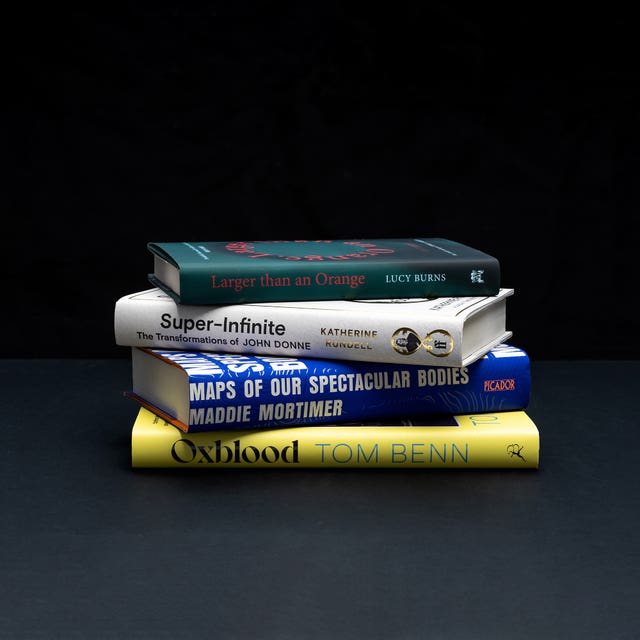 Birdsong novelist Sebastian Faulks, president of the Charlotte Aitken Trust, said Benn is a "worthy winner, although the award could have gone to any of the shortlisted, which must have made the judges' task especially difficult." .
He called the list "a showcase for the vibrancy and variety of talent in a younger generation."
Benn beat out competition from first-time novelists Lucy Burns, for her intimate memoir, Larger Than An Orange, about abortion, and Maddie Mortimer for Maps Of Our Spectacular Bodies, a darkly funny coming-of-age story at the end of a life. .
Also on the list is All Souls College Oxford scholar Katherine Rundell for Super-Infinite: The Transformations Of John Donne, a nonfiction book about the poet.
She is the author of the adult book Why You Should Read Children's Books, Even When You're So Old and Wise.
Judges include critic and journalist Stig Abell, poet Mona Arshi, author Oyinkan Braithwaite, previous winner Francis Spufford and former Sunday Times literary editor Andrew Holgate.
Each shortlisted author also receives £1,000.