A Chihuahua owner who spent time with Paul O'Grady recalled that the late star befriended his dog when he was having a "difficult time."
Three-year-old Blue met the TV presenter while in the care of the Battersea Dogs and Cats Home, and the pair's bond was shown to the world in episode two, season 10 of Paul O'Grady: For The Love Of dogs.
Blue's new owner, Joanna Randall, spoke to BBC Breakfast about the positive impact the late comedian, activist and ambassador for the Battersea Dogs and Cats Home had, who died "unexpectedly but peacefully" on Tuesday night at the age of 67 years old, according to his partner Andre Portasio. in his pet.
"It was very, very upsetting to hear about Paul's passing," Ms. Randall said.
"We had a long hug on the couch and we cried a bit and rewatched the episode he was in too, and we also felt deeply sad because Paul was tremendously kind to all the dogs and especially to Blue who was going through a lot of trouble. very difficult time at the time when he ended up in Battersea.
"It was nice to have a friend like Paul at that point in his life. I don't think he could have asked for a better friend to meet at that time."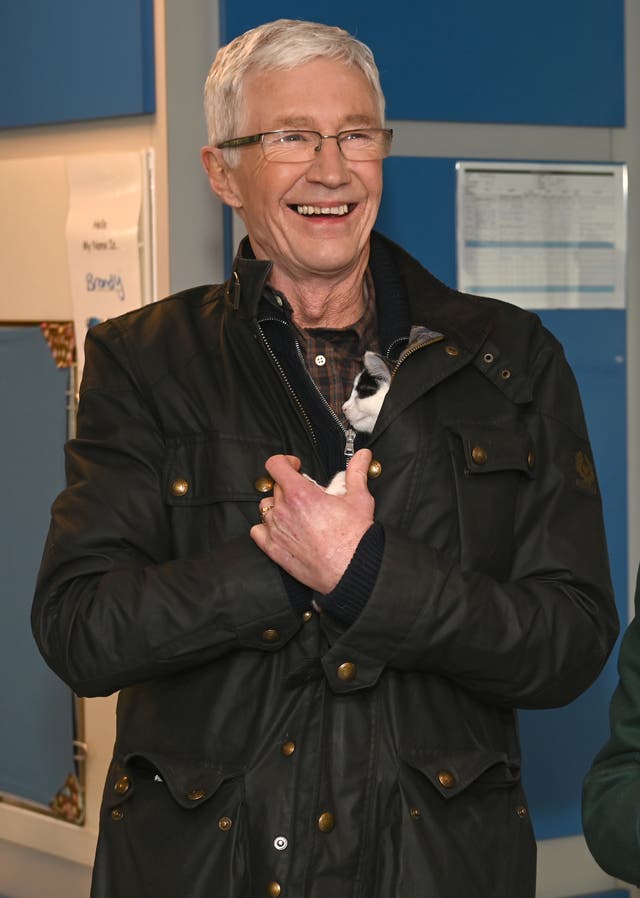 Blue was 'loaned' to the Battersea Dogs and Cats Home a few years ago, and Ms Randall said his previous owners could no longer keep him as they were moving to a new home that did not allow them to keep pets.
She said that Blue is "very friendly" and "hyper active in a lovely, playful way", but that wasn't always the case.
"When he first showed up in Battersea, he just hated everyone. She hated everyone and you can see in the episode with Paul that she doesn't even like Paul at first.
"But that was the amazing thing, that at the end of that time that he spent with Paul, he completely changed his personality.
"I was climbing on Paul and kissing him and that's how he is now all the time."
When host Charlie Stayt mentioned O'Grady's name, Blue seemed to groan.
Shaun Opperman, Battersea Dogs and Cats Home Chief Veterinarian, added: "(Paul) was just this presence and he was a presence for a good 10 years in Battersea.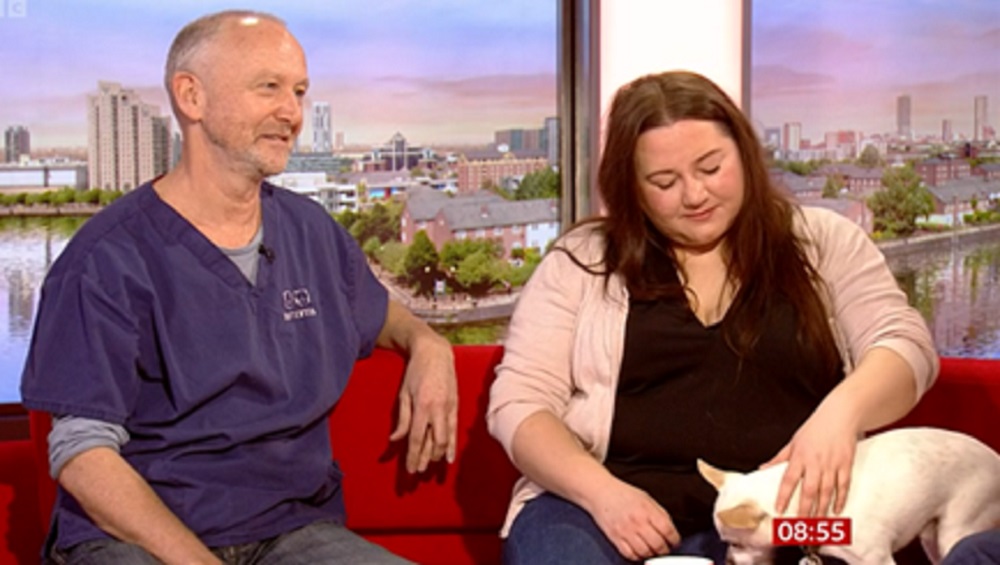 He added: "(Paul) was a tireless campaigner for rescue dogs…and his entire maison d'etre was just about getting these dogs into homes. He'd harass friends of his on the phone and say, 'I've got a dog for you' and, of course, he was up against five Battersea dogs himself."
Opperman said O'Grady's death has generated "extraordinary" interest in the charity.
"The phones wouldn't stop ringing; we were doing back-to-back interviews.
"People almost felt like Paul lived there. He has almost become synonymous with charity and that is why he has been such a brilliant advocate for us."