George Harrison's birthday has been commemorated by Hare Krishna followers at a Beatles museum where a pendant belonging to the musician was on display.
Members of the Hare Krishna movement joined more than 100 fans at Liverpool's Beatles Museum on Saturday, on what would have been the guitarist-songwriter's 80th birthday.
Harrison, who died in 2001 at age 58, donated Bhaktivedanta Manor in Watford to the International Society for Krishna Consciousness (Iskcon), known as Hare Krishnas, in the 1970s.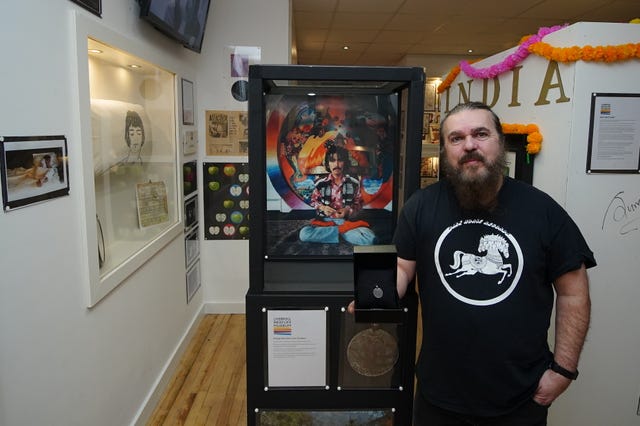 Followers, who practice a specific form of yoga, still use the building as a spiritual sanctuary, temple, and monastery.
The museum's owner, Roag Best, said the Hare Krishnas contacted him before the star's birthday.
He said: "George was hugely important to the Hare Krishna and they approached us and said they wanted to do something in Liverpool to celebrate his birthday.
"We planned this afternoon where they are in the museum chanting, chanting and painting people's heads before having an audience with Gurudas, who was one of the first Hare Krishnas George met and remained friends with throughout his life."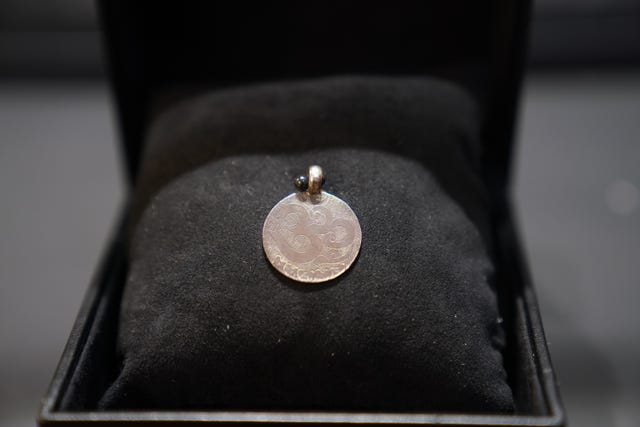 To mark the occasion, the museum is displaying a pendant with the sacred Om symbol, which belonged to Harrison.
Best said the pendant was passed to her by her father, Neil Aspinall, the Beatles' road manager.
He said: "George had the pendant from the early 1960s to the mid-1970s.
"My dad was also very into the Krishna movement. I remember going to his house once and finding him in the back room in the dim light with lava lamps on and Indian music playing, dressed in a caftan, his hair flowing down his back, a sitar in his lap as he sat on a chair. soil.
"He and George were at my dad's house one day talking about religion and Krishnas when my dad said he didn't have an Om pendant.
"My dad says 'I have to buy a pendant' and George says 'you can have this' and takes it off and gives it to him.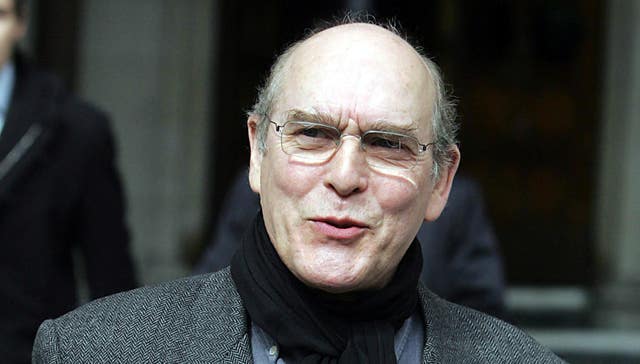 "That was in the mid 1970s and in the mid 1990s my dad passed it on to me.
"It's just been in storage, and now that George's 80th birthday is coming up, I thought it was a good time to add it to the museum's collection."
The item joins a number of other memorabilia on display at the Mathew Street museum, owned by Mr Best, brother of original Beatles drummer Pete.
Harrison wrote Beatles hits including While My Guitar Gently Weeps, Here Comes the Sun and Something, as well as solo releases My Sweet Lord and Got My Mind Set On You.