Turkish forces have killed the suspected mastermind behind a deadly Istanbul street attack in an operation in northern Syria, Turkey's state news agency reported on Friday.
The man, identified as Halil Menci, was "neutralized" on Wednesday in a Turkish intelligence agency operation near the northern city of Qamishli, Anadolu Agency reported.
The Syrian Observatory for Human Rights, an opposition war monitor, said a Turkish drone airstrike on Wednesday killed a civilian and wounded a local Kurdish police commander.
The drone strike occurred on a road linking Qamishli to the town of Qahtaniya, it said.
Rami Abdurrahman, who heads the Observatory, said the civilian who died in the attack was known to be smuggling people into Turkey.
However, the man denied accusations by Turkish authorities that he smuggled Ahlam Albashir, a Syrian woman accused of carrying out the attack, into Turkey.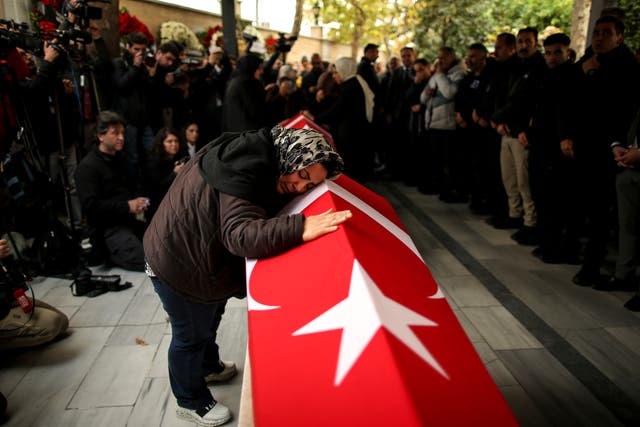 The November 13 bombing on Istanbul's busy Istiklal Avenue left six dead, including two children. More than 80 people were injured.
Turkish authorities blamed the outlawed Kurdistan Workers' Party, or PKK, as well as Syrian Kurdish groups affiliated with it, for the attack. Kurdish militants have denied involvement.
At least 17 suspects have been jailed pending trial in connection with the attack, including Albashir, accused of leaving the TNT-laden bomb on Istiklal Avenue. Authorities said at the time that the attack planner had fled Turkey for Syria.
The PKK has fought an armed insurgency in Turkey since 1984. The conflict has killed tens of thousands of people since then.
Turkey has launched three major incursions inside Syria against Syria's main Kurdish militia since 2016 and controls an area of ​​Syrian territory along their joint border.