North Korea launched a short-range ballistic missile into the sea on Sunday, its neighbors said, ramping up test activities in response to US and South Korean military exercises it views as an invasion rehearsal.
The missile launched from North Korea's northwestern region flew across the country before landing in the waters off the east coast, South Korea's Joint Chiefs of Staff said in a statement.
He said the South Korean military has strengthened its surveillance posture and is maintaining a readiness in close coordination with the United States.
Japan's defense ministry and coast guard said what appeared to be a North Korean missile was fired on Sunday morning. They gave no further details.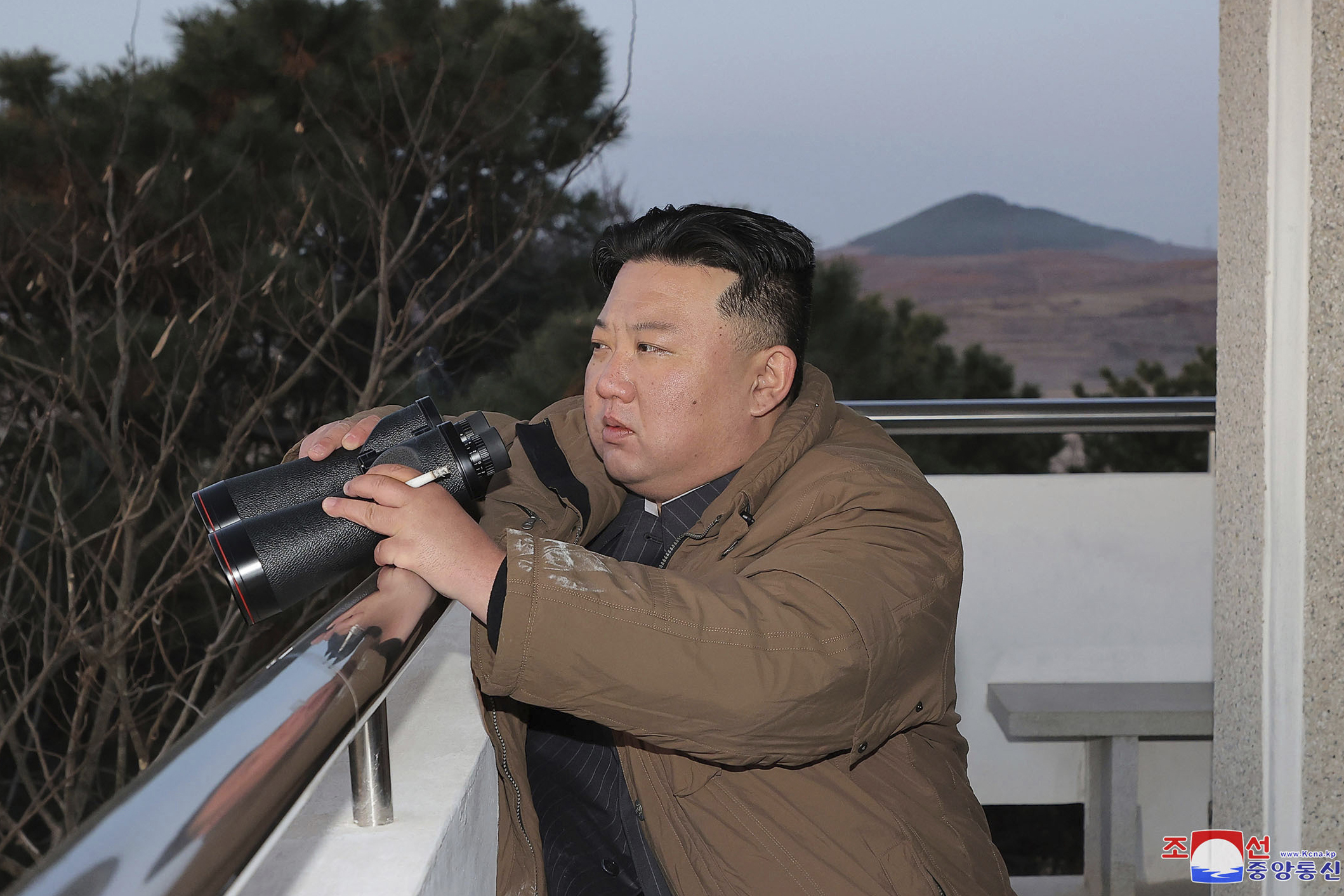 South Korea's Yonhap news agency quoted the South's military as saying North Korea had fired a ballistic missile into its eastern waters.
The launch, if confirmed, would be North Korea's third round of weapons tests since the US and South Korean militaries began their joint military exercises last week.
North Korea sees the drills as practice to launch an invasion, though the United States and South Korea have been adamant that their training is defensive in nature.
The latest US and South Korean drills, which include computer simulations and field exercises, will continue through Thursday.
North Korean weapons recently tested included its longer-range Hwasong-17 intercontinental ballistic missile designed to strike the mainland United States.
North Korean state media quoted leader Kim Jong Un as saying the launch of the intercontinental ballistic missile was meant to "instill fear in enemies."