Police investigating the attempted murder of a senior officer in Omagh have made a sixth arrest.
Detective Chief Inspector John Caldwell remains seriously ill after the attack in Co Tyrone on Wednesday night in which he was shot in front of his young son.
He was attacked at a sports center where he coaches a youth soccer team and police believe the two gunmen involved fired multiple shots.
The Police Service of Northern Ireland (PSNI) said on Saturday night that they have arrested a 71-year-old man in Omagh under the Terrorism Act.
The man, the sixth to be arrested in the investigation, will be questioned by detectives at the Musgrave Serious Crime Suite.
Five other men, ages 22, 38, 43, 45 and 47, also arrested in connection with the attempted murder, remain in custody.
Earlier on Saturday, the PSNI said they had been given more time to question four of the men.
A PSNI spokesman said a Belfast court had granted an extension of the detention of four male suspects, aged 22, 38, 45 and 47, until 10pm on Tuesday 28 February.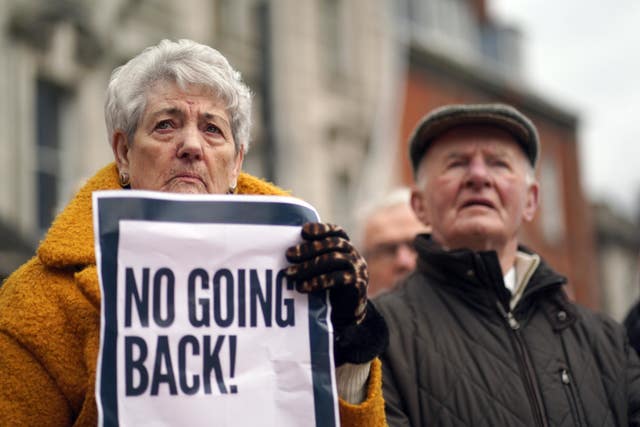 Police have said the New IRA splinter Republican group is their main line of investigation.
Meanwhile, hundreds of people gathered to demand an end to paramilitary violence in Northern Ireland.
Omagh's main street came to a standstill on Saturday as crowds gathered outside the courthouse for a rally in solidarity with Caldwell.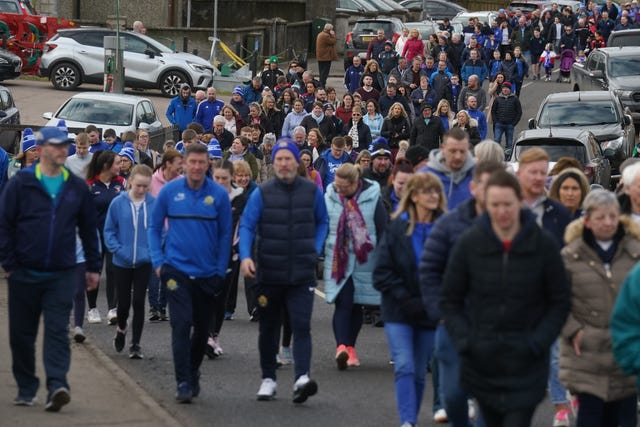 Standing a short distance from where a 1998 dissident Republican bombing killed 29 people, including a woman pregnant with twins, they held signs reading: "There is no going back."
Earlier, Beragh Swifts, the football club where Mr Caldwell is a volunteer coach, led a charity walk through the village of Beragh on the outskirts of Omagh.