Thousands of people have protested in Berlin to condemn Germany's arms supply to Ukraine and call for peace talks to end the war.
Organizers were criticized before the protest for downplaying Ukraine's right to defend its territory from Russian aggression and for failing to distance itself from far-right and left-wing political extremists, where pro-Russian views are common.
One of the organizers, opposition politician Sahra Wagenknecht of the former communist Left Party, said during the rally that there was no place for neo-Nazis, but that anyone who wanted peace "with an honest heart" was welcome.
While most of the signs at the protest reflected traditional left-wing positions, some participants carried banners with the slogan "Americans go home" and the logo of a far-right magazine.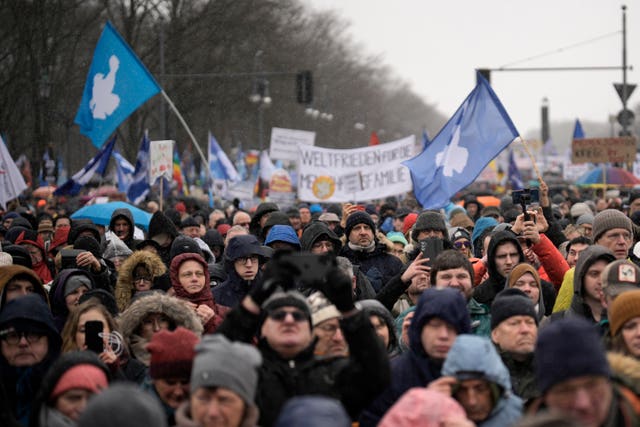 Some waved Russian flags.
Ms Wagenknecht accused the German government of seeking to "ruin Russia" and said an "offer" should be made to Moscow to resume peace talks.
Another of the organizers, the prominent feminist author Alice Schwarzer, said it is time to look beyond the left and the right.
Protesters jeered whenever she and Wagenknecht mentioned the name of German Foreign Minister Annalena Baerbock, who has strongly supported arms deliveries to Ukraine.
Police said some 13,000 people took part in the demonstration at Berlin's iconic Brandenburg Gate, while organizers said 50,000 people took part.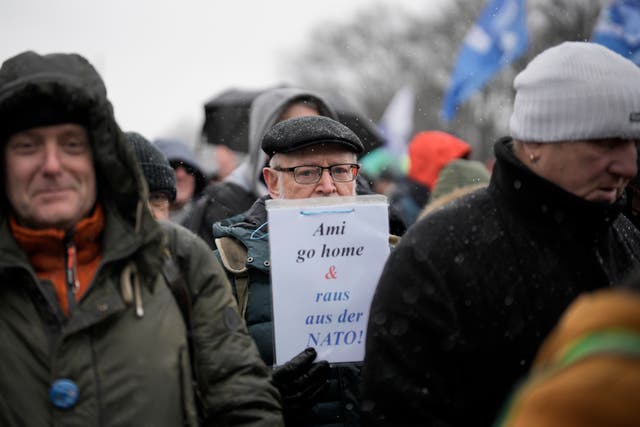 One of them was Konstantin Schneider, a Berlin academic, who said he understood that Eastern European countries are afraid of Russia.
"Of course (Russian President Vladimir) Putin is an idiot to attack Ukraine," he said.
"But we still need to find new solutions (to the war) instead of saying outright that there is nothing to negotiate."
There were several small counter-demonstrations.
On Friday, some 10,000 people held a protest at the same site in support of Ukraine.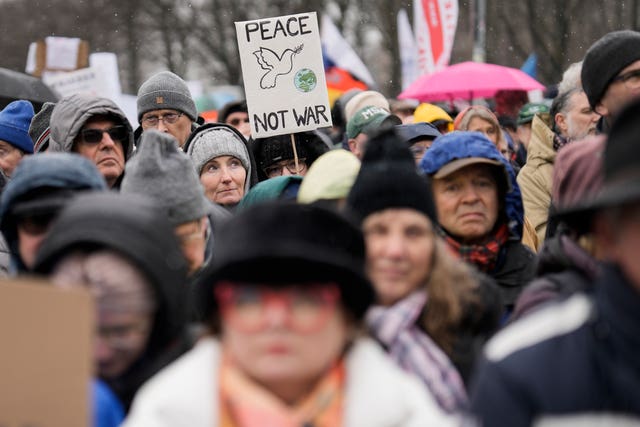 German Chancellor Olaf Scholz said in a recent television interview that he sees no prospect for peace talks at the moment.
"We need to understand that the Russian president currently accepts only one form of negotiation, which is that (Ukraine) capitulates unconditionally and achieves all its goals," Scholz told public broadcaster ZDF.